I'm Tanecia and I'm here to help grow our workforce
By Tanecia Davis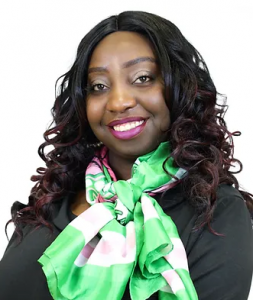 As I go into my second month with Care Providers Oklahoma. I've come to learn more and more about the organization and its advocacy for Long Term Care.
I never knew an organization like this existed, but it aligns with who I am as a person. I've always loved helping people in different capacities and within the past few years, I've grown a passion for helping individuals in the workforce industry. I feel a sense of joy when I see entry level workers I've assisted start careers.
You never know how a little encouragement or motivation can help the next person change their lives.
The recent CPO Spring Convention & Trade Show helped me to realize there are a lot of people like me. During the Convention, I came across so many people in the Healthcare industry whose face lit up after I told them I was here to help. At that moment, I knew the Care Careers Oklahoma program was needed.
My job is not only to get more CNA's/CMAs in long-term care facilities. I want to bring a sense of belonging, certainty, and passion back into the industry. I want people to understand that COVID may have caused a strain on every aspect of healthcare but if we work together, we can continue to change the stigma.
So, if you were to ask me how it's going? I would say 'awesome' because I get to build relationships with people who also share the same passion as me.
Helping people.
CPO provides a 'caring' atmosphere for Oklahoma's care providers
By Jim Stafford (CPO Content Creator)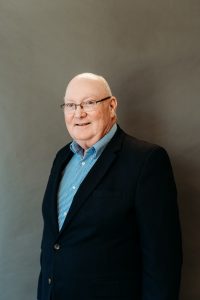 It was just about a year ago that my friend, Steven Buck, asked me to serve as a "room monitor" for a couple days at the Care Providers Oklahoma Spring Convention & Trade Show in Norman.
Steven is the President and CEO of Care Providers Oklahoma. Our friendship began almost two decades ago after meeting at church and then discovering we both have a rooting interest in the Oklahoma City Thunder basketball team.
I'm a couple years beyond retirement age after a long career in newspapers and as a public relations person, so I told Steve I would do it.  I knew nothing about CPO or that it was an organization representing almost 300 of the state's nursing homes and long-term care facilities.
Anyway, I showed up on a stormy Monday, and Steven directed me to my station outside a small classroom at the Embassy Suites in Norman.  My job was to scan the badges of people as they entered and left the room.
From what I recall, the topic of my room's speakers focused on food service for residents at  long-term care facilities.
A highlight of the two days I served as room monitor was the opportunity to meet Mike Turpen, the former Oklahoma Attorney General and long-time co-host of Flashpoint, the political debate show on OKC's KFOR.  In fact, I wrote about the encounter in my personal blog. You can read it here.
Fast forward six months.
Steven texts me and offers the opportunity to join CPO on a part-time basis as 'content creator' for the organization's social media accounts.  The hours didn't seem taxing and fit my schedule, which revolves around providing care for my 3-year-old grandson.
So, I said 'yes.'
Now, I've hit the six-month milestone as CPO's 70-year-old "intern," and have learned quite a bit about what the organization does and the folks it represents.
As you might expect, CPO has a big focus on ensuring that the state's care providers' interests are well represented at the Capitol. I could have guessed that.
But I've discovered that the organization has another big mission, and that is providing ongoing education that helps professionals advance in their careers as care providers.
CPO has a large classroom at its downtown OKC headquarters, and that room is in constant use providing continuing education on topics like Certified Nurses Aides or Certified Medication Aides.  There are also classes that focus on facility safety, water safety, as well as continuing education opportunities for administrators.
The CPO continuing education schedule is coordinated by Connie Guinn, Director of Education, a long-time veteran of the organization who works tirelessly to develop the opportunities for those who would benefit.
On a routine basis, there may be two dozen or more people who fill our classroom and sit for hours of instruction. Instructors are most often industry professionals such as nurses who bring decades of experience to the topics.
CPO also provides certification testing and provides proctors from among its staff to ensure the integrity of the test taking process.
And that brings me to the CPO staff. From the "Intern" to the CEO, there are only 7 people who keep the operation running smoothly on a day-to-day basis. And they do it with enthusiasm and competence.
Six months into my "Internship," I'm still learning what terms like "SNFs" (skilled nursing facilities) and "ICF/IIDs" (Intermediate Care Facilities for Individuals with Intellectual Disabilities) actually mean. Care providers love their acronyms.
But I've also learned how appropriately named Care Providers Oklahoma is.
That's because the folks who work here and keep things moving care deeply about their work and the people who are impacted by their actions every day.
CPO is an acronym that fits the mission.
Care Providers Oklahoma recently offered a continuing education event we called the Regional Road Show for care professionals in both OKC and Enid. This is a new education delivery strategy launched this spring. Our goal is to bring high-quality, in-person education closer to you!
It was led by our nurse consultant, Linda Farrar, RN, LNHA, and tackled topics like top Survey results and new CMS reporting requirements.
As Director of Education, I attended both sessions and was so encouraged by the dialogue between not only Linda and those in attendance, but among the class members themselves.
It turned out to be a tremendous learning and sharing opportunity for the Oklahoma care professionals in attendance.
As if to confirm my own impression, I received this warm note afterward from one of those in attendance.
"Great program. Very few programs do you walk out of the program with specific ideas how to fix problems. That was one of the best programs I have attended. Thank you so much."
Besides making me feel all warm and fuzzy inside, the comment shows just how valuable a continuing education program like the Regional Road Show can be.
In fact, if you browse the "Education" tab on the Care Providers Oklahoma website, you will see that we offer many educational opportunities year 'round, both in-person and as Webinars.
We shape our curriculum based on input from our CPO education committee and from suggestions from our members, which allows us to present topics reflecting the most need from those working in the long term care profession.
All of which leads me to this. Our upcoming Spring Convention on May 1-3 at the Embassy Suites Hotel and Convention Center in Norman offers a diverse mix of educational classes that cover a host of areas of need.
Led by industry leaders in each area, our breakout sessions will go in-depth into topics like food service excellence, workforce recruitment and retention, healthcare water management and legionella, importance of building maintenance, MDS changes coming in October, dealing with clinical issues in assisted living, and much much more.
In addition, our keynote speakers will bring messages that both inform and inspire everyone in attendance.
There will also be an engaging trade show by CPO vendors and an entertaining Top Tech Challenge in which maintenance professionals from around the state will compete in timed repair events. It promises to be fun for everyone.
We've opened registration, and I encourage you to register for the event before April 16 to gain our Early Bird discount. Hotel registration deadline is April 14.
It's a tremendous educational opportunity where you will learn not only from session leaders but through networking with your fellow professionals from across Oklahoma.
Don't miss it!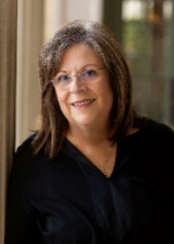 Each year, those of us in the MDS/RAI world anticipate what changes October 1 will bring. October 1, 2023, will be no different - change is on the horizon with the modification of the MDS/RAI.
With this year's change, the MDS 3.0 data set will be undergoing the most significant change to the RAI since its implementation in 2010.
These changes will include key changes to the MDS item sets that require accurate coding of newly implemented or revised items as a critical component of preparing for this change. Additionally, consideration must be given to facility systems and process changes, reimbursement considerations, individualized care planning, managing the Care Area Assessment (CAA), QRP reporting, Regulatory compliance and survey implications, discharge planning and the 5 star-rating system.
One item set change includes the removal of section G (Nurse assessment coordinators around the Nation are likely cheering this move) and the merging with section GG, meaning ADL flow sheets will have little meaning in this scenario. This requires a training process and a mind shift in data collection.
Another item set of Sections A, B, D, social determinants of health including transportation, language, social isolation etc., will require new ways to capture data and will likely increase workload. It requires looking at outcomes as well. This section also deals with transfer of health information and SNF QRP ratings — asking about how we transfer information during care transitions including a look at assessing for health literacy.
Section N, indication of use of medications, schizophrenia diagnosis, and survey and Five-Star ramifications, by looking not only if a resident is taking a medication but what the indication for that medication is. These are quality components and could also have a survey impact. Supporting documentation will be a must! If you are found to have a diagnosis of schizophrenia listed without supporting documentation, then CMS will drop your quality measures star rating to a 1 star for 6 months — which could cause you to lose an overall star rating. This could impact your participation in preferred networks causing lost referrals and revenue shifts.
There are so many changes, and changes can be hard. No one typically likes "change" unless it is jingling in their pocket. Change is inevitable in the Long-Term Care and MDS arena. These changes will require planning, preparation, training, operational changes, and most of all the desire and willingness to be strategic and think outside of the box.
Facilities that prepare ahead of time will integrate the updates and processes more smoothly and be able to move ahead with confidence.