Editor's Note: Care Providers Oklahoma is presenting the final Life Safety Code Boot Camp of the year Dec. 5-6 on the OSU/Tulsa campus under the direction of Kenn Daily.  Connie Guinn, our Director of Education, provides this preview of the training.
By Connie Guinn
Director of Education, Care Providers Oklahoma
When CMS adopted the 2012 Life Safety Code and the Healthcare Facilities Code more than three years ago, it created new expectations for inspection, testing and maintenance of fire protection features in long term care facilities.
So, Care Providers Oklahoma is offering an intensive 2-day training on Dec. 5 & 6 especially for facility and maintenance managers, environmental services directors, administrators and long term care safety consultants.
The class will be held on the OSU/Tulsa campus and led by Kenn Daily, LNHA, president of Ohio-based Elder Care Systems Group. Kenn presents the training under the title, "Don't Get Burned: Your Next Life Safety Code Survey."
The training focuses on the requirements of NFPA 101 Life Safety Code and NFPA 99 Healthcare Facilities Code and the tightening of requirements through stricter implementation that their adoption by CMS brought.
"This is Life Safety Code training for skilled nursing facilities, with a comprehensive review of the current Life Safety Code requirements, as well as a discussion of step-by-step ways to Life Safety Code compliance, the most common deficiencies, and ways a facility can identify and correct items in advance," Kenn said.
The Life Safety Code established minimum criteria for many protective features and systems, including fire protection, generators, doors, building services and maintenance activities.
Under Kenn's leadership, our unique Boot Camp helps you understand practical applications of the Life Safety Code and learn from a life safety expert on what to prepare for during survey. The comprehensive program examines all sections of the LSC applicable to skilled nursing and providers formers, policies and best practice guides for use by healthcare organizations.
"Life Safety Code Compliance and preparation are critical for skilled nursing, and I'll highlight some lessons learned from other facilities across the country and some of the missteps facilities have experience and ways that you all can be better compliant," he said.
Here's a sample of some of the topics covered: LSC origins and organization; construction types, operating features, door locks, hazardous areas, fire protection systems, smoke compartments, fire barriers, building services and many others.
We hope to see you there.
Registration closes at 11 pm, Sunday, Dec. 3. Register here. 
EDITOR'S NOTE: We're grateful to our partners at Proactive LTC Consulting for sharing the information below regarding CMS transition to IQIES for MDS submission and CASPER reporting access.
By Christine Twombly, RN
Clinical Consultant, Proactive LTC Consulting
Earlier this year CMS transitioned from QIES to IQIES for MDS submission and CASPER reporting access. This transition left some MDS coordinators confused about how to access reports that were previously made available through QIES.
Available report types for each user are determined by the IQIES role assigned to the individual users. Permissions are determined by the HARP access privileges. If users believe that they do not have the correct access set up, they should contact the Security Officer for their organization to verify their IQIES user role is correctly set up.
CMS recently posted the IQIES Reports User Manual (V2.5 10/5/2023), which can be accessed using the link below:
This manual provides detailed instructions on how to identify and view new reports that are automatically added to their reports folder and how to schedule and run the multitude of provider requested reports that can be generated on demand. The reports will likely be found in one of the following four permanent system folders:
MDS 3.0 Final Validation Report folder, where the system generated FVRs are stored.
MDS 3.0 Provider Preview Report folder, where files such as the provider preview reports and SNF VBP files are distributed.
Non-Compliance Notification folder, which contains APU compliance notification letters for all care settings.
Package Reports folder, which is a report page in IQIES, where a user can choose to run the MDS 3.0 Facility Characteristics, MDS 3.0 Facility-Level QM report and MDS 3.0 Resident-Level QM report all in ONE report run.
As a result of the significant changes to the MDS 3.0 effective 10/1/2023, which includes the removal of section G. Many of the MDS based quality measures have been revised to address the MDS changes. The current version of the MDS 3.0 Quality Measure User's Manual (V16.0) can be accessed at this link:
mds-3.0-qm-users-manual-v16.0.pdf
(
cms.gov
)
Contact Proactive for more information on clinical reimbursement consulting partnerships and Interim MDS staffing services.
EDITOR'S NOTE: We're grateful to our partners at Proactive LTC Consulting for sharing the information below regarding significance of drug regimen review, its integration with CMS Standardized Patient Assessment Data Elements, and the penalties for noncompliance with reporting.
By Brandy Hayes, RN
Clinical Consultant, Proactive LTC Consulting
In the complex landscape of geriatric healthcare, medication errors can significantly impact LTC resident health, safety and quality of life. Unfortunately, potential and actual adverse consequences related to medications are prevalent, often occurring during transitions in care. These adverse consequences can result in serious harm or even death, emergency department visits, and rehospitalizations.
One vital strategy to improve resident safety is the drug regimen review, a comprehensive process designed to identify and address potential and actual clinically significant medication issues. In this blog, we explore the significance of drug regimen review, its integration with CMS Standardized Patient Assessment Data Elements, and the penalties for noncompliance with reporting.
Planning for Care
Drug regimen review serves as a crucial component of the overall management and monitoring of a resident's medication regimen. Its primary goal is the prevention and timely identification of potential and actual medication-related adverse consequences, ultimately reducing the resident's risk for harm and enhancing quality of life. Key steps to ensure the success of this process include:
Education: Staff should be well-versed in proper medication administration techniques and the adverse effects of medications. This knowledge equips them to be observant and proactive in recognizing adverse effects of medications promptly.

System Implementation: Establish a systematic approach to ensure that each resident's medication usage is evaluated upon admission and on an ongoing basis. This system should identify risks and problems and take appropriate actions. Use the critical element pathway 20082 Unnecessary Medications to guide QA efforts.
The Centers for Medicare & Medicaid Services (CMS) recognizes the importance of standardized patient assessment data to ensure the quality of care in healthcare settings, including Skilled Nursing Facilities (SNFs). This integration enhances the drug regimen review process by aligning it with CMS's standards, ensuring a consistent and comprehensive approach to resident care.
CMS Standardized Patient Assessment Data Elements (SPADEs) are a set of essential data elements designed to assess the health and well-being of residents accurately. SPADEs include a range of information related to a resident's special services, treatments, and interventions, medical conditions and co-morbidities, cognitive function, mental status including depression and dementia, and ability to communicate. The Drug Regimen Review element includes the following:
Medication Reconciliation (N2001): "Clinically significant medication issue is a potential or actual issue that, in the clinician's professional judgment, warrants physician (or physician-designee) communication and completion of prescribed/recommended actions by midnight of the next calendar day at the latest. 'Clinically significant' means effects, results, or consequences that materially affect or are likely to affect an individual's mental, physical, or psychosocial well-being, either positively, by preventing a condition or reducing a risk, or negatively, by exacerbating, causing, or contributing to a symptom, illness, or decline in status. Any circumstance that does not require this immediate attention is not considered a potential or actual clinically significant medication issue for the purpose of the drug regimen review items."

Medication Follow-up (N02003): The process of contacting a physician to communicate an identified medication issue and completing all physician- prescribed/recommended actions by midnight of the next calendar day at the latest.
Medication Intervention (N02005): Every time a potential or actual clinically significant medication issue is identified throughout the resident's stay, it must be communicated to a physician, and the physician-prescribed/-recommended actions must be completed by the clinician in a time frame that maximizes the reduction in risk for medication errors and resident harm.
While compliance with CMS SPADEs and drug regimen review is essential, SNFs must be aware of the potential consequences of noncompliance. Notably, a 2% reduction in the SNF's annual rate update is applied if noncompliant with reporting requirements. This financial penalty is further incentive for facilities to prioritize adherence to CMS regulations and reporting standards.
The drug regimen review is a vital safeguard in the care of residents, ensuring that their medication regimens are safe, effective, and aligned with their specific needs. By identifying and addressing potential issues proactively, healthcare providers can significantly enhance resident safety, ultimately improving the quality of life for those under their care. Integrating the drug regimen review with CMS Standardized Patient Assessment Data Elements ensures a comprehensive, standardized approach to medication management, reinforcing the commitment to delivering high-quality care in healthcare facilities, including SNFs.
However, SNFs must also recognize the importance of compliance with CMS regulations, as penalties for noncompliance, such as a 2% reduction in the annual rate update, can have substantial financial implications. Therefore, it is imperative that healthcare facilities implement a rigorous drug regimen review processes, continually educate their staff, and ensure strict adherence to CMS reporting requirements to maintain the highest standards of resident medication safety and regulatory compliance.
By Jim Stafford
CPO Content Creator
I was privileged to be part of the Care Providers Oklahoma team that attended the 2023 Champions of Care Awards Presentations recently at the OKC Convention Center.
The Champions of Health awards program was launched in 2004 to recognized organizations and individuals working to improve health outcomes across Oklahoma.  Proceeds from the Awards Presentations ceremony benefits the Oklahoma Caring Foundation, a not-for-profit that provides preventative health services to underserved Oklahomans.
The Champions of Health Awards were presented by Blue Cross and Blue Shield of Oklahoma.
CPO is one of 11 member organizations that comprise the Champions of Health Coalition Partners, and Steven Buck, CPO President/CEO is part of the Coalition Leadership team.
"Champions of Health is a celebration of innovation in health delivery to vulnerable populations in our state," Steve said. "I have been involved in Champions for over 15 years and am always amazed by the quality of emerging approaches to providing care. It is an honor to stand with colleague organizations like Oklahoma Hospital Association and the Oklahoma State Medical Association to showcase these accomplishments."
Awards were presented in five categories to organizations that are pursuing innovative health related programs that can be replicated in other communities.  Several CPO team members, including me, were among the judges who helped determine this year's winners.
Recipients recognized at the ceremony were:
Tulsa Public Schools as Champion of Children's Health for its student wellness progam.
Calm Waters as Champion of Senior Health for its grief support groups that are offered to seniors 55-plus who have experienced loss of a loved one.
Grand Mental Health as Champion of the Uninsured for providing health care services to under insured/uninsured Oklahomans.
Tulsa CARES as Champion of Community Health for being a provider of prevention and care programs for low income individuals living with HIV or Hepatitis C.
Neighborhood Services Organization as the Dr. Rodney L. Huey Memorial Champion of Oklahoma Health for its program to provide transitional and permanent housing for the unhoused to build stability, security and restore health.
There were probably 1,000 folks or more at the Champions of Health Awards Presentation, and I'm sure that for some (me included) the big draw was the presence of NFL star Damar Hamlin, a defensive back with the Buffalo Bills.
If you're not familiar with Damar, he was the young man who collapsed on the field last January after a hard tackle.  His heart stopped and it took heroic efforts by the team's training staff and medical personnel to revive him before transporting him to the hospital, where he spent 9 days.
Hamlin eventually was cleared to resume his NFL career and played in his first game of the 2023 season this past weekend.
In his OKC appearance, Damar participated in a 'fireside chat' facilitated by TV news personality Robin Marsh.  He spoke about his past and the hard work it took to become an NFL player, and then his new mission of ensuring emergency technology like that which saved his own life is available to teams and organizations nationwide.
"'It's kind of like a calling, and we don't get to choose our calling." he told the audience.
It was a touching presentation that showed a side of a professional athlete that we rarely get to see.  For more on Damar's brush with death and his chat with Robin Marsh, read the post I wrote at Jim Stafford's BlogOKC.
Damar's presentation capped an important evening to organizations like CPO and our counterparts who support better health outcomes for all Oklahomans.
I'm glad I attended.
BONUS! My CPO colleagues -- Tanecia Davis, Juliet Williams and Shanna Reece -- and I happened to come across Robin Marsh just outside the convention center as we were leaving after the presentations concluded, and someone asked Robin if she would do a group 'selfie' with us.
Of course, she gladly accommodated us, and the result is the souvenir photo to the left.
EDITOR'S NOTE: With the transition to the new MDS item set, there have been some minor issues with transition. We're grateful to our partners at Proactive LTC Consulting for sharing the information below regarding the issues different software vendors are facing during this transition.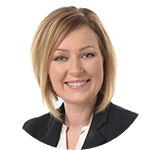 By Eleisha Wilkes, RN
Clinical Consultant, Proactive LTC Consulting
With the implementation of the MDS 3.0 v1.18.11 this past Sunday, October 1st, it may not be surprising that there have been a few bumps in the road. Software vendors continue to work diligently to address issues, but here are some transitional potholes that you may want to watch out for:
PointClickCare (PCC): PCC is experiencing an issue where the following MDS Items are enabled when they should be disabled:
D0500
GG0130 Column 2
GG0170 Column 2
GG0170J5
GG0170K5
K0710
O0400D2
PCC is working to resolve the issue and advises users to NOT answer MDS items that should be disabled. They will provide an update when the issue is resolved with instructions to complete the affected assessments. There have also been reports that some providers are not seeing the updated diagnosis codes within the PCC software, and that coding IV fluids is not populating the Special Care High case mix group.
American Health Tech (AHT): When opening/scheduling an OSA, choose option 5 "other payment assessment" as the assessment type. Some providers are still having issues with the "Select other payment type" options not being updated. AHT scheduled a "Hot Fix" this past Saturday addressing the OSA and if problems persist you should call AHT technical support.
Matrix Care: Older versions are omitting the Staff support response options on some of the late loss ADLs. Also, even when GG is not dashed, a warning code is given alerting the user that section GG cannot be dashed and not allowing the user to save and close, even when GG is not dashed.
Other considerations include:
Diagnoses: Some diagnoses that once mapped to a PDPM Clinical Category may no longer (e.g., G20 – Parkinson's disease). Make sure you have downloaded and are using the most recent PDPM ICD-10 Mapping
iQIES: An issue was discovered with the iQIES Z0100 HIPPS code calculation. The system-calculated value was incorrect for some assessments submitted between 9/19/23 – 9/23/23. The iQIES system recalculates the Medicare Part A HIPPS codes for qualifying assessments and compares that value to the value that was submitted in item Z0100 on the record. If the submitted value does not match the system-calculated value, error number -3935a (Incorrect RUG/PDPM Value: The submitted value of the HIPPS/PDPM code does not match the value calculated by the iQIES System.) is returned on the Final Validation Report. These affected assessments received error (-3935a) on the Final Validation Report. The iQIES technical team is working on correcting the issues and CMS will notify you of next steps if you are identified as having one or more assessments affected by the issue.
By Linda Farrar, RN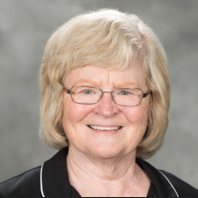 Do you ever feel like you are on an island and no one else knows or cares what you are going through in  your long term care profession?
CPO provides educational opportunities, both virtually and in person all
year long through webinars and through in-person attendance at specific trainings, convention, Fall Fair and the Leadership Conference.
They are wonderful learning and networking opportunities, but the providers reported they wanted something closer to home so more staff could attend, smaller venues so sharing could be more comfortable, and still able to offer CEUs for a reasonable price.
Ta-Da!
Thus came the CPO Road Shows.
The agenda is planned completely based on the needs and wants of the providers. In our last trip, we  spent the morning session talking about survey trends, and digging deeper into the tag numbers to talk about specific findings and apparent expectations of surveyors. During this session, attendees can share their own experiences. And believe me, there is plenty of "venting" going on also, which we all need sometimes. We also try to provide some tools and resources for facility use as appropriate.
Also discussed in this last trip included: Advance Directives: the expectations, evidence-based best practices, and tools, including INTERACT 4.0 and other tools; the need and importance of appropriate
Scheduled Drug Reconciliation; and expectations for a thorough and complete ANE investigation.
I would be remiss if there was no discussion about the sponsorship of PharmCare. WHAT A TEAM OF EXPERTS! They provided the venues in all three locations along with meals and snacks in all three locations. But as important, they shared experiences from their practices and their expertise.
The subject matter of the next Road Trip, which is scheduled for October 24, 25 and 26 with locations yet to be determined, is whatever you want it to be. Discussion of survey trends and findings will likely be included. Beyond that, what information would you like to have or discuss? It is an honor and a pleasure for me to be working in Oklahoma.
We are here to help … just tell us how.