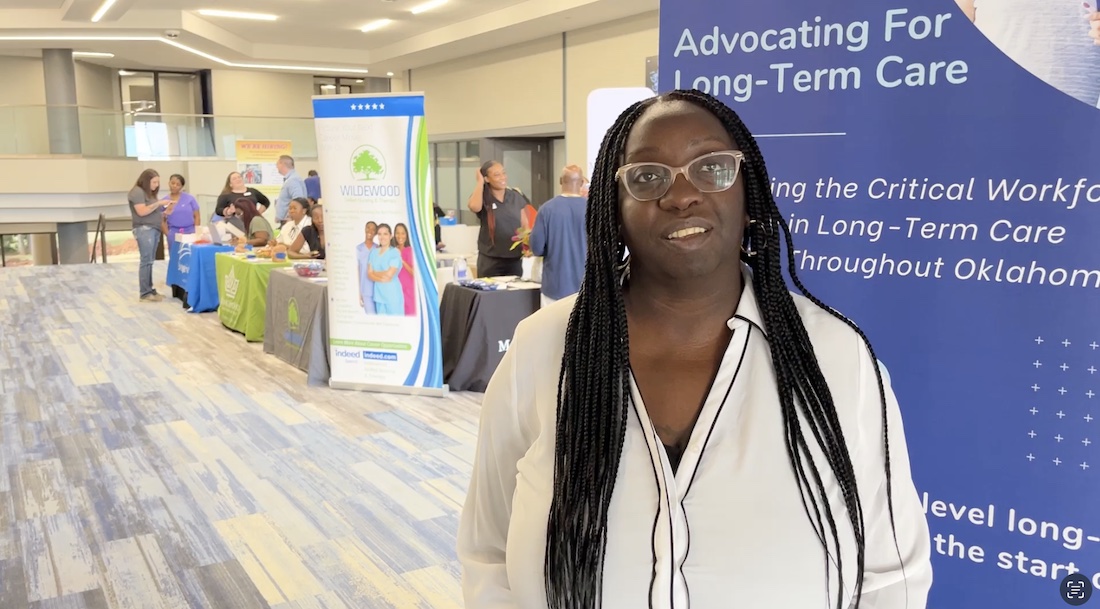 By Tanecia Davis
What happens when you gather representatives from 13 Long Term Care facilities in one location and invite prospective health care workers to stop by and explore their health care career potential?
We did that at our recent Job Fair at MetroTech's Springlake campus, with terrific results.
Our MetroTech Job Fair was organized with a mission of bolstering the healthcare workforce in Oklahoma. The event aimed to tackle the shortage of Certified Nursing Assistants (CNAs) and Certified Medication Aides (CMAs) in the Long Term Care industry across the state.
With 13 facilities participating as vendors, the event attracted 65 enthusiastic individuals seeking employment opportunities in healthcare. Prospective candidates were offered the convenience of applying on the spot or registering for upcoming CNA training sessions, enabling them to embark on a career or progress to higher positions within the healthcare sector.
Facilities were happy to talk to individuals that were there and interested in Long Term Care. They told me that it's been a challenge to find good candidates. The people who came to the Job Fair were excited to have multiple facilities there. That gave them options they could choose that would be the best fit for them.
The Job Fair's impact extended beyond job seekers, providing a platform for facilities facing recruitment challenges. The event facilitated fruitful connections between facilities and potential candidates, addressing staffing needs in the long-term care facilities. This collaborative effort ensures that adequate care is delivered by addressing workforce shortages, ultimately benefiting both the healthcare industry and the community.
Encouraged by the success of this initiative, we plan to host our next job fair in Tulsa, with a vision of making such events an ongoing feature across the state to continually support healthcare worker recruitment in long-term care facilities.
We'll announce time and location for the Tulsa event soon. See you there.